You need to deposit your money to the broker when you are doing FX trading. Therefore, it is very important to check the safety of brokers and their reputation before opening an account. This article introduces what traders have to say about the advantages and drawbacks of HotForex. If you are considering trading with HotForex, please refer to it.
HotForex is popular for its high leverage, extensive bonus program and advanced custom indicators.
Go to HotForex official site →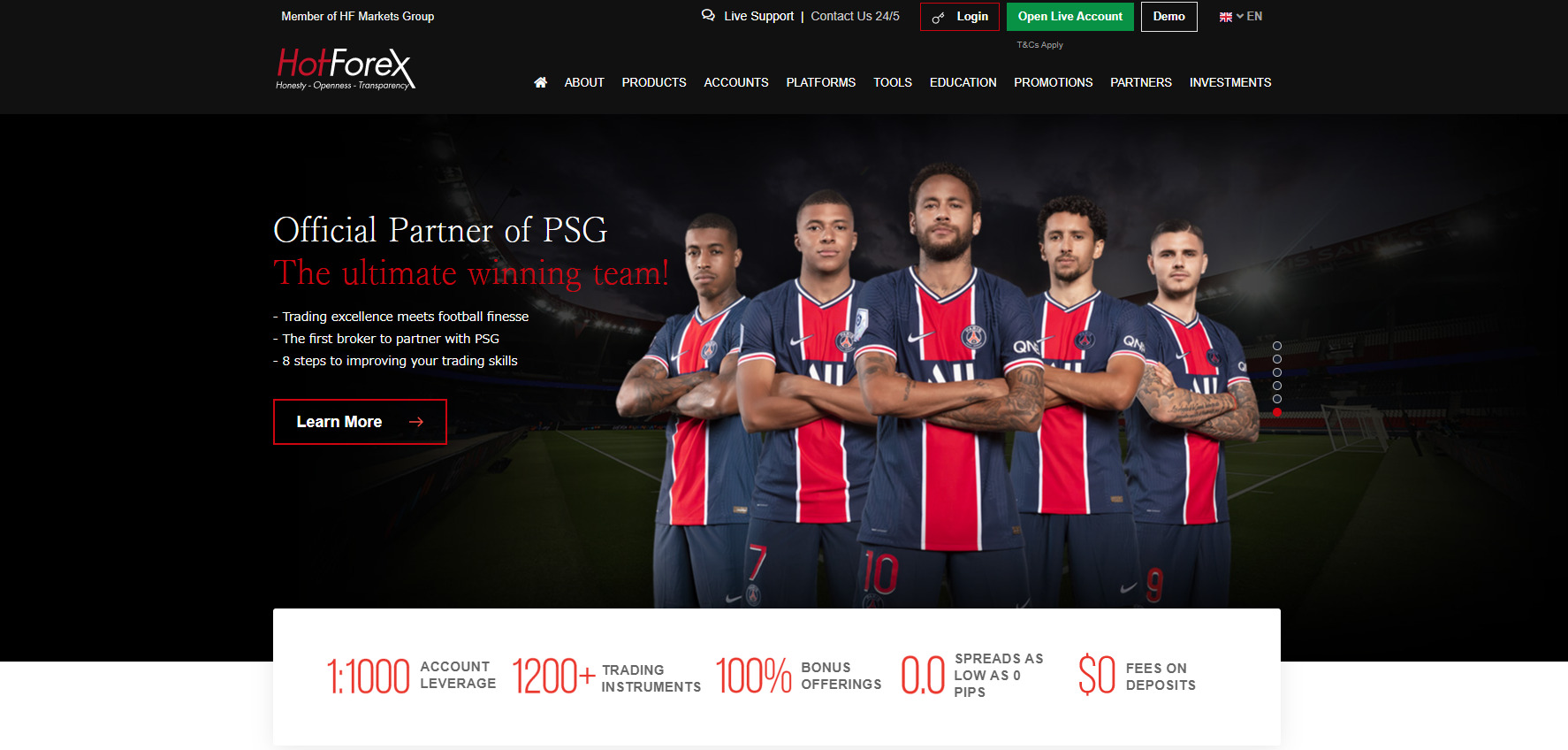 HotForex Rating
HotForex is well known and highly rated in Europe.
Here are some ratings from broker review sites such as FPA and Forex Ratings.com.
Rating of HotForex in FPA
FPA (Forex Peace Army) is one of the largest review sites in the world. It congregates reputations and reviews of FX brokers all over the world, and their ratings are graded. It has a reputation for being a very straightforward rating system and for attracting submissions from experienced traders.
HotForex's score on FPA is 3.73. In comparison to other brokers, HotForex receives a relatively high rating (ex: XM: 3.19).
One of the main reasons for HotForex's higher rating is its clean reputation regarding the withdrawal procedures.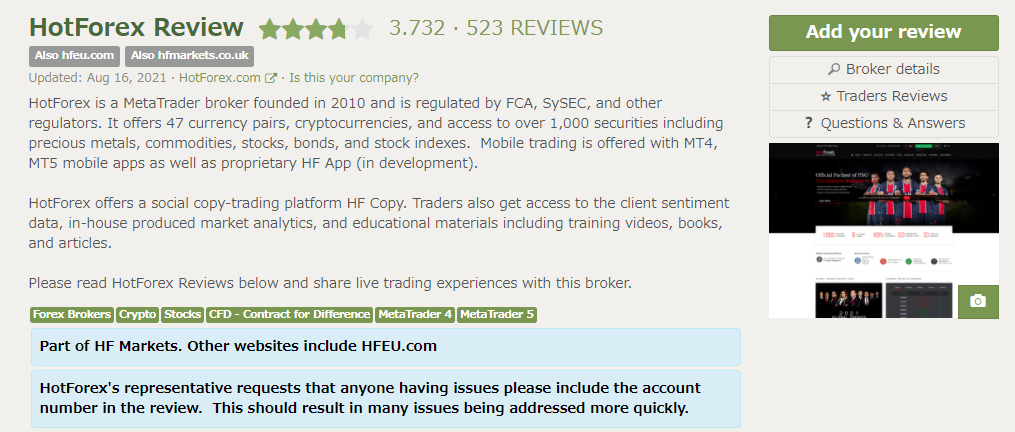 It has been widely recognized that the advantages of HotForex are the various bonus programs and the advanced indicators.
But according to FPA, reviewers also highly praise its withdrawal system.
Source: FPA (Forex Peace Army)
Rating of HotForex on Forex Ratings.com
The forex broker rating site "Forex Ratings.com" ranked HotForex 8th in the "Best Forex Broker" category in 2021.
Despite its worldwide reputation, HotForex is not as famous as other brokers. It is probably because the broker does not put as much effort into promotion as others.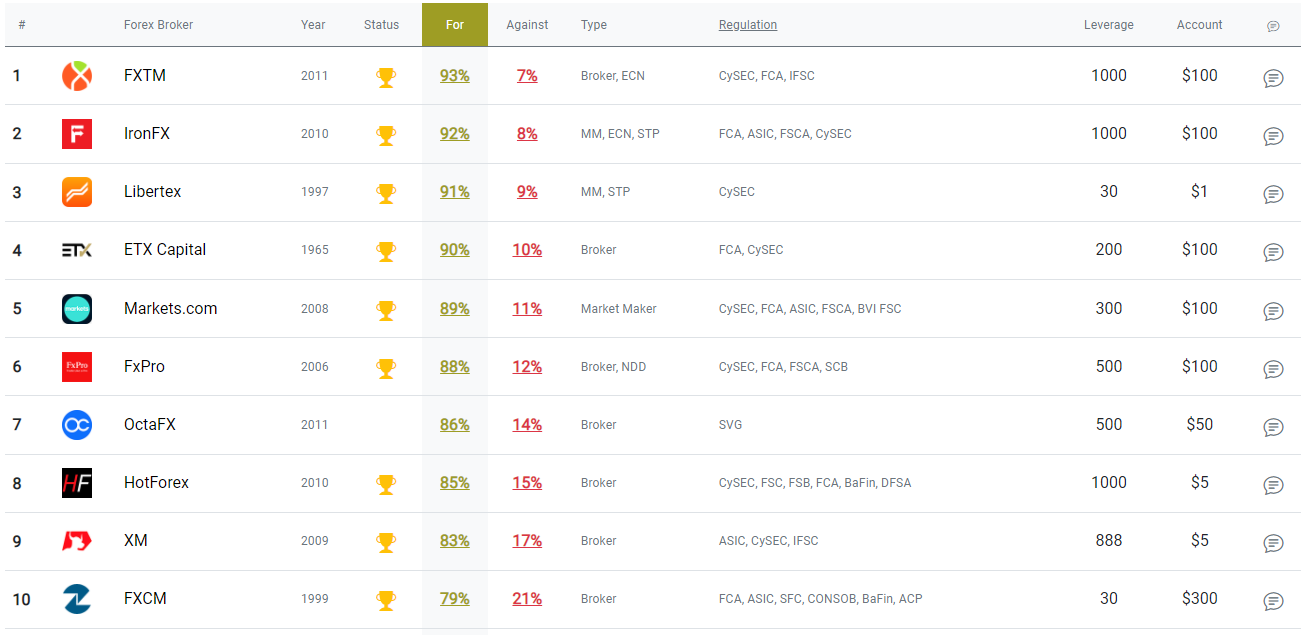 Advantages of HotForex
Next, we take a look at the advantages of HotForex.
①High security and reliability (financial license and corporate activities)
②No withdrawal refusal
③Excellent lineup of advanced indicators
④No limitation to scalping
⑤Quick deposit and withdrawal processes with no fees
⑥Extensive bonus program
*HF Markets (SV) Ltd
High Security And Reliable (Financial License And Corporate Activities)
Authorized by Many Financial License
HotForex, founded in 2010, and its affiliated companies are authorized by multiple financial licenses, including FCA and CySec, which are considered the most rigid licenses.
| | |
| --- | --- |
| License | Affiliated Companies |
| DFSA: Dubai Financial Services Authority | HF Markets (DIFC) Ltd |
| FCA: Financial Conduct Authority | HF Markets (UK) Ltd |
| CySec: Cyprus Securities and Exchange Commission | HF Markets (Europe) Ltd |
| FSC: Financial Services Commission, Mauritius | HF Markets (Europe) Ltd |
| FSCA: Financial Sector Conduct Authority | HF Markets SA (PTY) Ltd |
| FSA: Financial Services Authority Seychelles | HF Markets  (Seychelles) Ltd |
| SV: Financial Services Authority, St Vincent & The Grenadines | HF Markets  (SV) Ltd |
※ With which company a trader opens an account is determined by the resident of country of the trader.
Source: HotForex official site (Financial License)
Awarded as Top 100 Companies
HotForex has won numerous awards in the field of FX, including "World Finance 100" in 2013. This award has been presented to very prestigious companies such as Google and Apple. This shows that HotForex is recognized by society.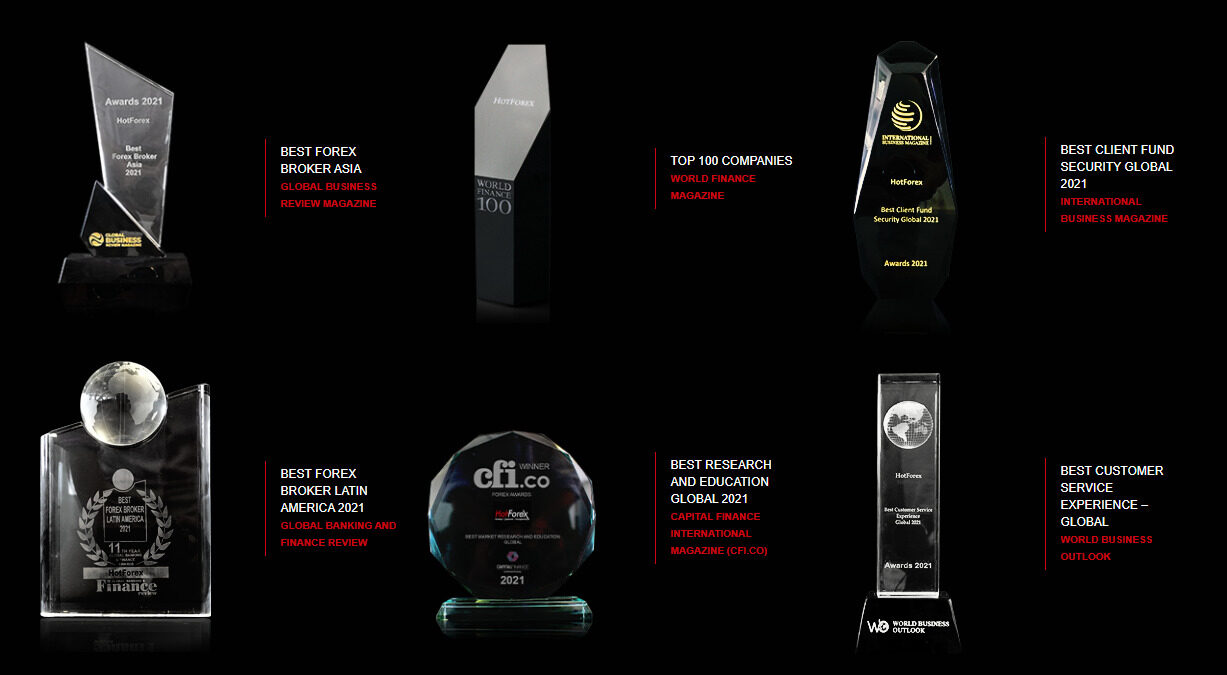 Source: HotForex official site (Awards)
Social Responsibility
HotForex is very active in charitable activities.
①Donation to WHO to fight against Covid-19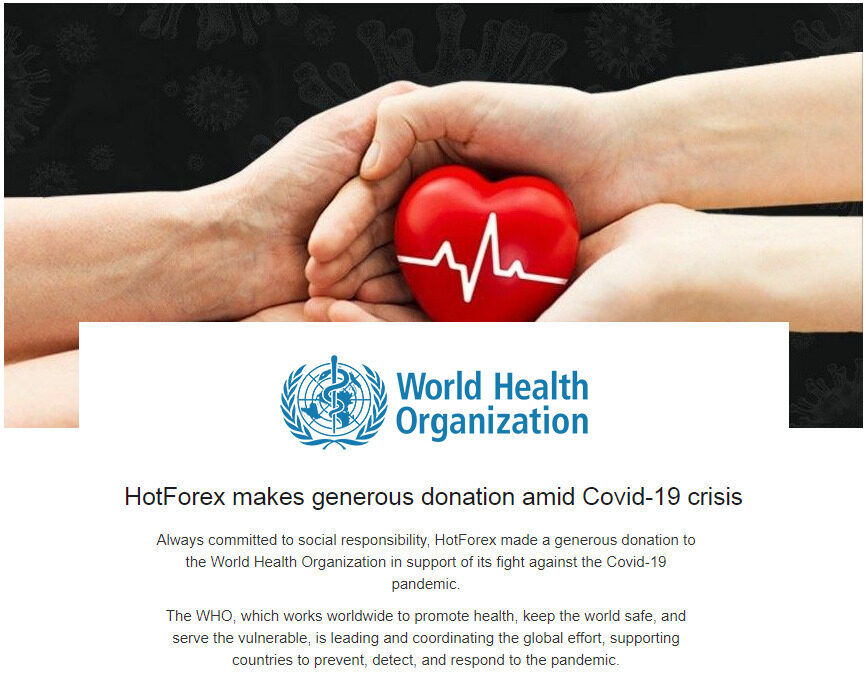 ②Support to the local firefighting organization fighting against the bushfire
HotForex made a donation to New South Wales Rural Fire Service at the time of bushfire in Australia.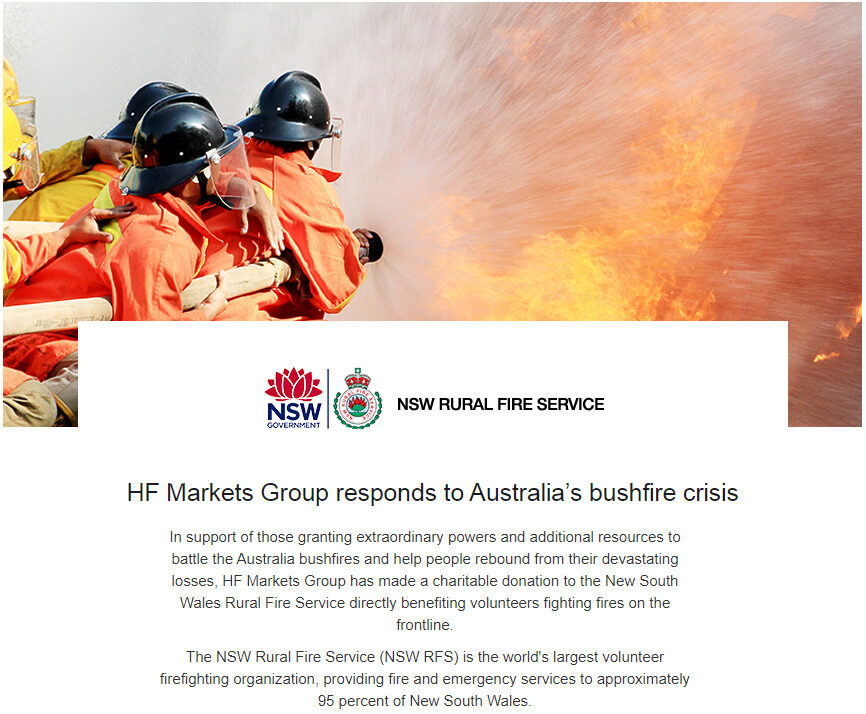 Source: HotForex official site (Corporate Social Responsibility)
In addition, HotForex has been doing various charity works such as the donation to Red cross and continuous support for UNICEF.
No Withdrawal Refusal
It is often said that many brokers deny the request of withdrawal from account holders. This is mainly because they have insufficient resources. However, such a problem never happens in HotForex thanks to the abundant resources.
Excellent Lineup of Advanced Indicators
HotForex provides custom indicators not mounted to MT4 and MT5 by default for free, on the following condition.
How to Download Indicators
①Open a real account at HotForex
②Deposit USD 200 or more and maintain the balance for more than 30 days
③After the above condition is met, download the indicator from [Promotions]-[Premium Trader tools]-[MT4 MT5 Indicator package] in the account management screen.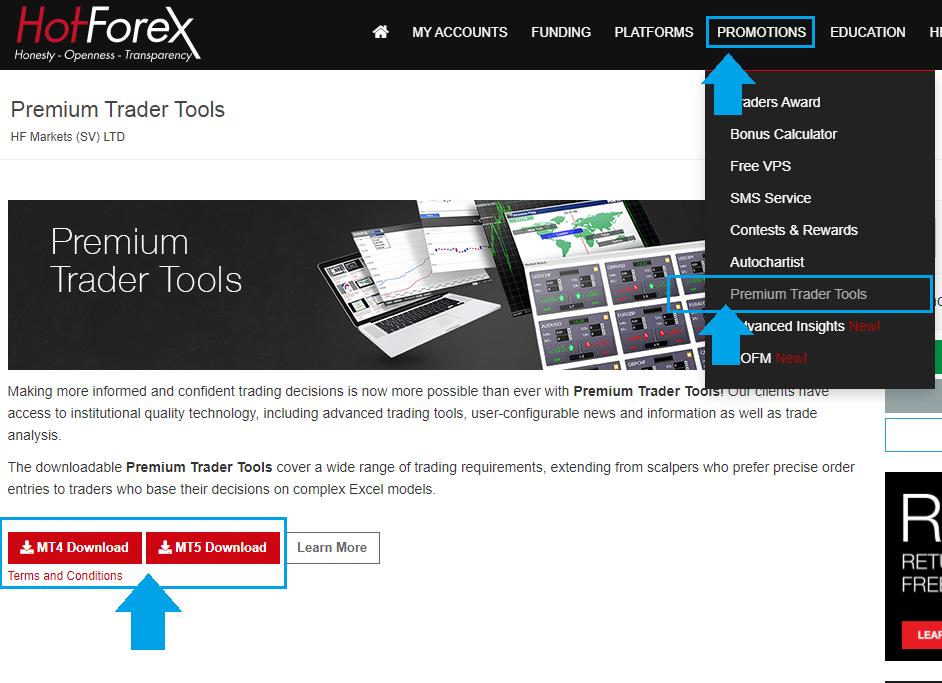 Indicator List
Pivot Points

Mini chart

Highs and Lows

Renko bars

Chart Group

Symbol Info

Gravity

Chart-in-Chart

Magnifie

Order History

Freehand Drawing

Bar Changer

Keltner Channel

Donchian Channel

Candle Countdown
How to Utilize Indicators (ex: Pivot Point)
Related Article: 【PIVOT】 How to Utilize Pivot for Technical Analysis
Pivot, a type of "leading indicator",  provides the same line for many traders. As pivot is calculated from the previous day's price, they are watching the same chart and thus the same line.
Leading indicator: Like pivot, it shows the line and other indicators toward the future.

Lagging indicator: Like moving average (MA), it shows a line against the past rates.
An indicator that changes the line depending on the set value, such as MA, has the disadvantage that judging criteria varies between traders. Pivot, on the other hand, uses the predetermined formula to automatically calculate the line based on the previous day's price when the date changes. That is why many traders watch "the same line". Also, as the convergence of orders causes price fluctuations, pivot frequently shows the rate reversal.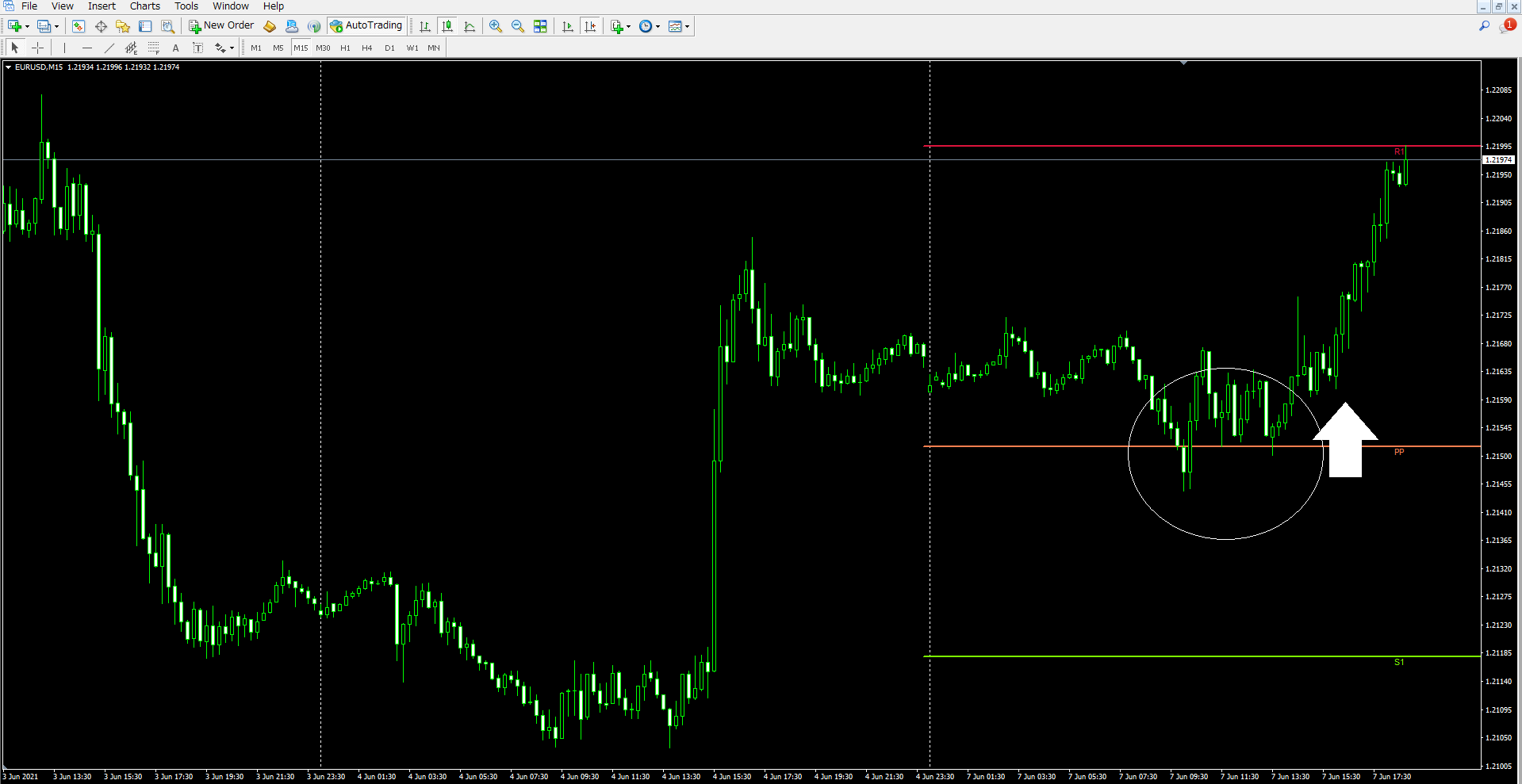 The above figure shows the rate reversing at the pivot point, which is often seen in the market. Technical analysts may often say "The price has reversed at the long-range support line". In such a case, pivot usually plays a crucial role.
Pivot has long been used by many traders for a long time.
HotForex has a range of advanced indicators, which garners support from traders.
No Limitation to Scalping.
Scalping is a trading method in which a trader repeatedly executes trading at short times by seconds or minutes to earn money. HotForex sets no limitation to scalping.
Why scalping is banned by other brokers:
Difficulty in connecting orders to the covering banks and securities

Enormous burden on the server
If you hear that scalping is banned, you may feel that scalping is a legal violation. But this method is legal. As in scalping, traders repeat large lots of trades by seconds. It places a heavy load on the broker's server. This is why scalping is banned.
HotForex does not limit scalping. It is highly rated by traders who specialize in short-term trading. However, as shown in the below table, maximum lots and position differ between account types. While many traders prefer Premium Account, you should select the account in accordance with your trading style.
| | | | |
| --- | --- | --- | --- |
| | Micro Account | Premium Account | Zero Account |
| Minimum Lot | 0.01 Lot | 0.01 Lot | 0.01 Lot |
| Maximum Lot | 7 Lots | 60Lots | 60Lots |
| Maximum position | 150 Lots | 300 Lots | 500 Lots |
1 lot = 100,000 currencies
Quick Deposit And Withdrawal Processes with No Fees
HotForex charges no fees for deposits and withdrawals, except the withdrawal request to the bitpay account, which charges 1% of the payout amount.
HotForex accepts credit cards, debit cards, bitwallet and bitpay for deposits, and the deposit process can be completed in a moment. Also, the process of withdrawal can be quickly completed.
Account currency can be selected from USD, EUR, and Nigerian Naira (NGN). If your home currency is not included, you should convert it to the selected account currency. It can be done automatically at the MT4 rate* of deposit and without charge. It holds true for the withdrawal as the conversion from the account currency to the home currency is done automatically without charge. If your home currency is not included in the available account currency, it is better to specify USD.
*MT4 Rate: The exchange rate used in actual trading
Extensive Bonus Program  (HF Markets  (SV) Ltd.)
The bonus program is offered by HF Markets (SV) Ltd., which covers the following countries.
China, Hong Kong, India, Indonesia, Macao, Malaysia, Mongolia, Nepal, The Philippines,
Singapore, South Korea, Sri Lanka, Taiwan ,etc
Traders living in the following countries and regions can't open an account with HF Markets (SV) Ltd.
USA, Canada, Sudan, Syria, North Korea, Iran, Iraq, Mauritius, Myanmar, Yemen, Afghanistan,
Vanuatu and EEA member countries
Bonus Program 1: 100% Super Charged Bonus
Bonus Program 2: 100% Credit Bonus
The above bonus programs are widely used at HotForex.
Related Article : HotForex Bonus Program
Drawbacks of HotForex
Next, we take a look at the drawbacks of HotForex.
①Available account currencies are Limited.
②Bonus amount cannot be reflected in the unrealized loss.
③Withdrawal request to bank account is not accepted.
Available Account Currencies Are Limited
In comparison to other brokers such as XM's Standard Account, HotForex supports fewer currencies as an account currency.
HotForex

XM  Standard Account

USD、EUR、NGN

USD、EUR、GBP、JPY、CHF、

AUD、HUF、PLN、RUB、SGD、ZAR
If your currency is not supported, you may need to get used to executing trades and managing your portfolio with your specified account currency.
But as mentioned above, if your home currency is not included, it is safe to select USD. The conversion from your currency to the account currency or vice versa is made automatically on the basis of MT4 rate without charge.
Bonus Amount Cannot Be Reflected in Latent Loss.
Related Article : HotForex Bonus Program
If the margin of a trader consists of only deposit bonus, the open position with latent loss shall be subject to the loss cut.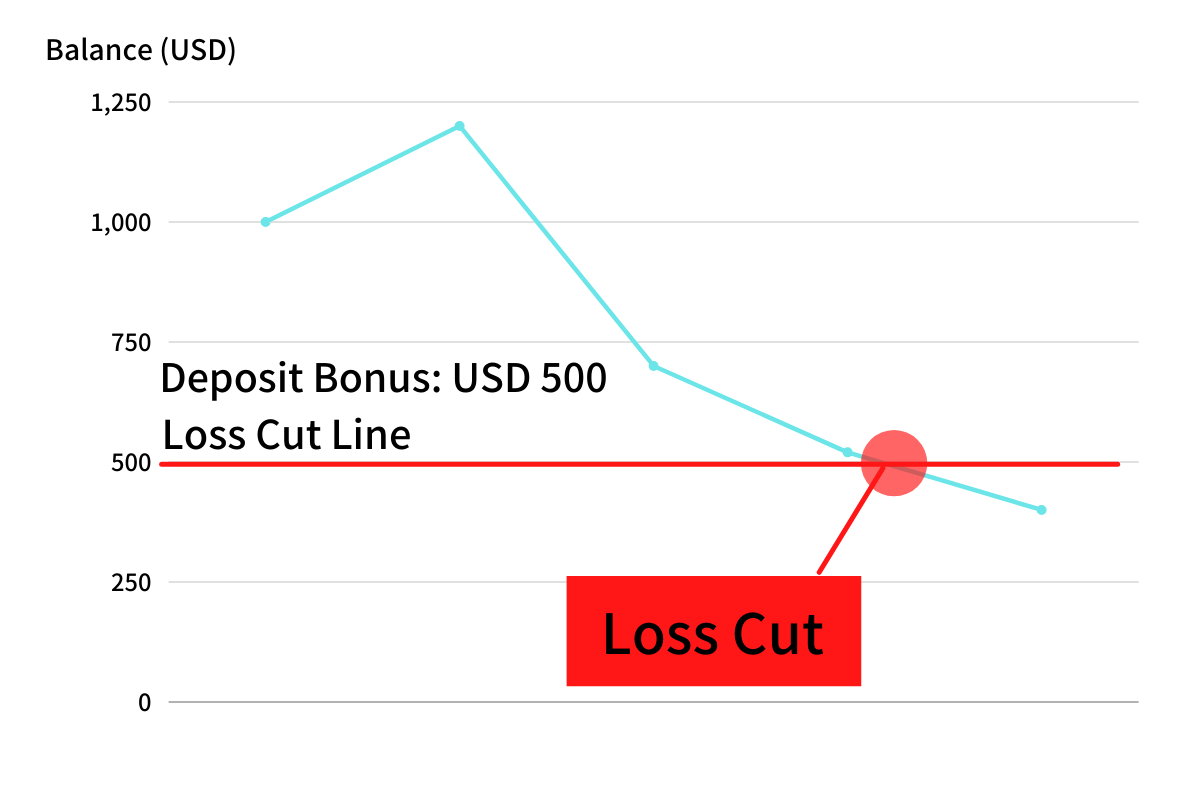 Meanwhile, since MT4 or MT5 shows the total amount including bonus as the account balance, traders may be forced to  make a loss cut earlier than expected.
To take advantage of the deposit bonus, traders should be aware that the bonus amount does not cover "latent losses" and that not all of the total account balance displayed on the MT4 (MT5) platform is trade capital. This system is unpopular among traders and confuses them.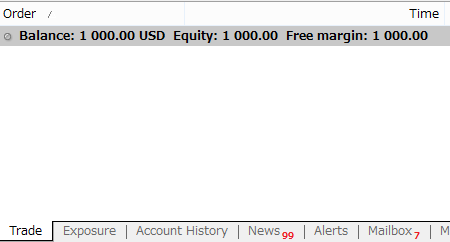 The above figure shows how MT4 displays the account balance. If the trader deposited USD 500, the same amount (USD 500) is awarded as a bonus. Thus, the total account balance turns into USD 1,000. As no breakdown is shown, the trader has difficulty calculating the loss cut line.
To avoid this problem, you should not have the latent loss before the amount of loss reaches the loss cut line. The HotForex deposit bonus is thought to be suitable for advanced traders, as it is a great benefit for traders who have been succeeding consistently.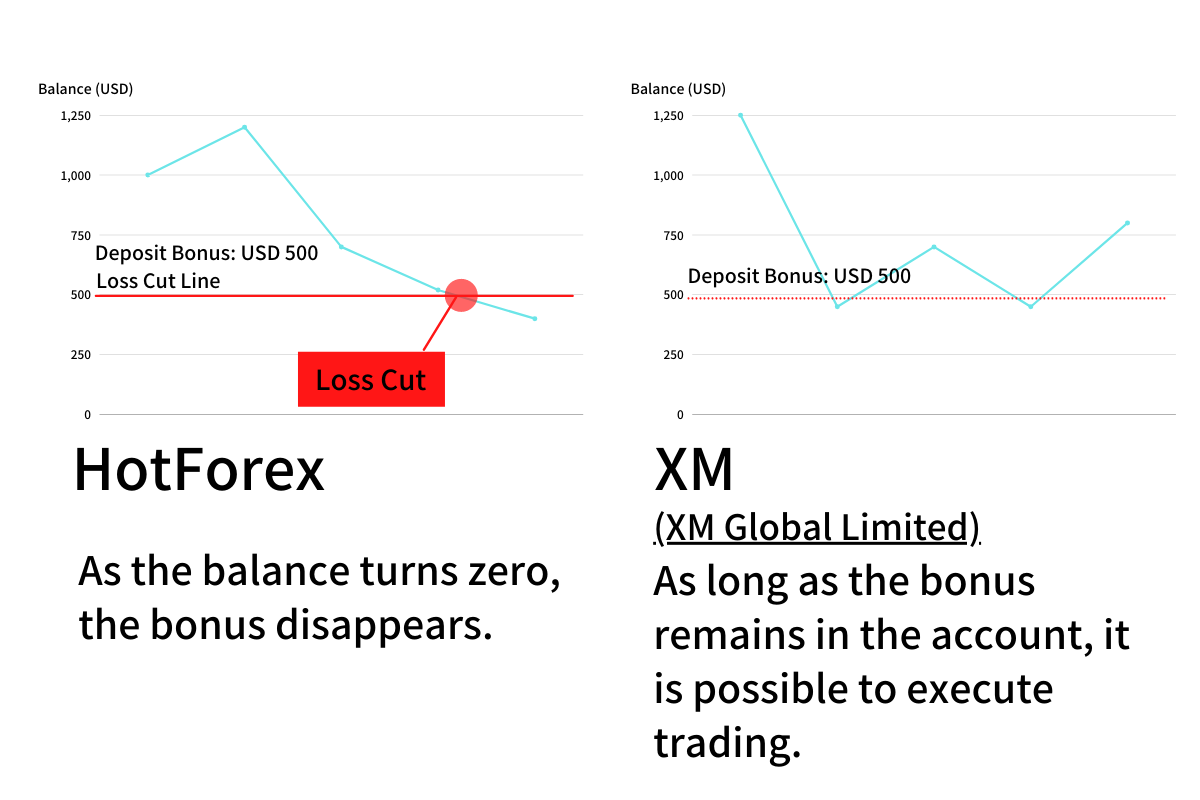 Source: XM official site (XM Global Limited) 
Withdrawal Request to Bank Account Is Not Allowed.
HotForex does not accept the withdrawal request to a bank account. To make money out, you should have a bitwallet or bitpay account. Therefore, some traders without such an account have made a negative comment.
But once you open an account with bitwallet or bitpay, you will be able to withdraw the money so quickly. Those with the account think this system quite positively as both deposit and withdrawal procedures can be completed instantly.
Summary
Advantages of HotForex
High security of HotForex (Financial license and corporate activities)

No withdrawal refusal at HotForex

Excellent lineup of advanced indicators

No limitation to scalping

Quick deposits and withdrawals with no fees

Extensive bonus program (HF Markets (SV) Ltd)
Drawbacks of HotForex
Available account currencies are limited.

Bonus Amount Cannot Be Reflected in Latent Loss.

Withdrawal Request to Bank Account Is Not Allowed.
That concludes this article. I hope this article will be helpful for choosing an FX broker.