This article introduces how to activate Tradeview's MT4 to those who have completed opening the MT4 account.
Do you wonder how to login and open an MT4 chart after opening your account? It may be difficult for an absolute beginner to use MT4 until you are accustomed to it. I hope this article will be of any help.
①When you complete the procedures of account application, you will receive the notification email.
When you complete the procedures of account application such as submitting identity and residence verification documents, you will receive a confirmation email which includes the following important information:
・Account number
・Password
・Server name
・URL of Tradeview members-only website
・Link to download MT4
Account number, password and server name
Account number and password are used to log in to both the members-only site and MT4. Also, the server name is used when you select your own account(s) at the time of login.
URL of Tradeview members-only website
On this website, you can make a deposit and withdrawal, check your balance and create a new account. If you want to do transactions, it is not through this site but through the site to manage your account.
Link to download MT4
You can access the site to download MT4 through this link. After selecting this link, proceed to the next step.
②Download MT4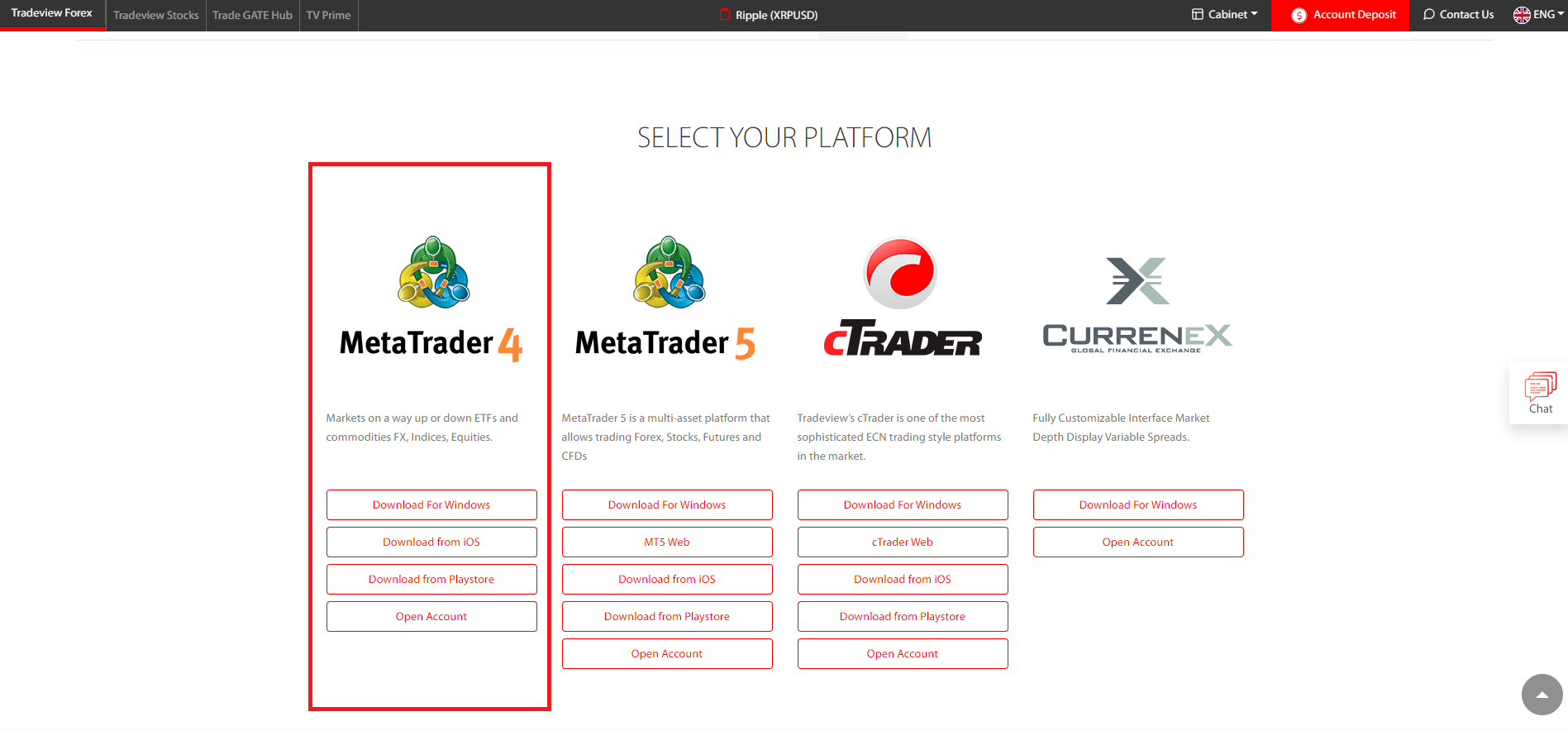 ・Select your OS from the list of MT4 (MetaTrader4).
・Follow the guidance and download MT4.
・After the download, open MT4, and you will see the following message.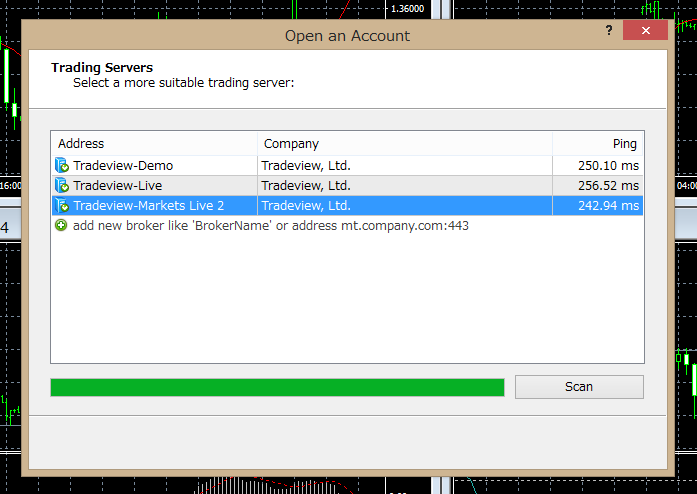 ・Select the server name specified in the above-mentioned notification email from "Trading Servers" list (here, select "Tradeview-Markets Live 2" as an example).
・Lastly, you are requested to enter login (your account number) and password specified in the above email.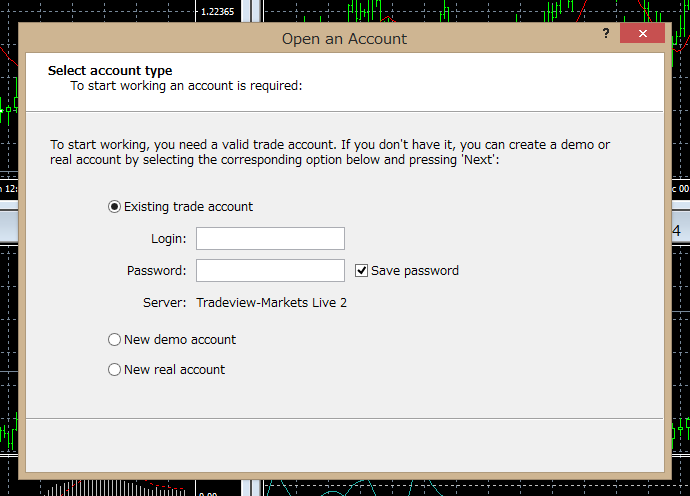 And you will complete the default setting of MT4.
After the login to the chart, you can adjust the settings and insert the indicators in accordance with your trading style. On this site, I will explain how to use MT4 and the indicators to be inserted.